My name is Cecile Keating. I have been a teacher at Redland Christian Academy for the past ten (10) years. My experience at R.C.A. is very fulfilling. I am challenged to do my best everyday, imparting to my students (my girls) confidence, knowledge and motivation. My objective is to prepare the girls for the real world not only academically, but morally, while teaching them God's love.
The structure of my class is designed for the girls to work at their own pace.


Bible Verses For The Soul


Words of Inspiration
We are one in the Spirit, we are one in the Lord.
God is good all the time, All the time God is good.
Jesus loves the little children, all the children of the world.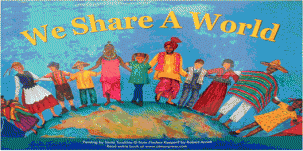 Spiritual Poem

When I Am Reminded

By Gaye Combs

Each day is a new beginning given by God.
I am reminded how blessed I am as this road I tread.
A new friendship comes to mind and it is my treasure.
Watching a child at play is my greatest pleasure
Being able to help a fallen soul will be my greatest joy.
Watching a bird build a nest while the world searches for rest
I am reminded I am only a small part of His plan.
When skies are blue or gray you are always there beside me.
I am reminded of God's love at the site
of a rainbow after the rain.
When I see the flag I'm reminded of the freedoms I share.
I remember God's love to me when I suffer much pain.
As the clowns come to town I am grateful I'm able to laugh.
I'll share your heavy load to let you know I care.
I am reminded day by day we have much to share.




To My Students,
Love and Harmony that's all I ask for, Peace and Unity.